Our certified cleaning experts offer affordable and quality services for commercial, industrial and residential clients throughout the city. We have the skills and the expertise to get rid of all types of dust and odours with state of the art technology and industry-approved chemicals. We treat your property with care and fine tune our method for different types of fabric and dyes.
If you'd like to learn more you can call us on 021 300 1794 and one of our professionals will be happy to assist.
Hot Water Extraction
Using this cleaning method we spray heated water on your furnishings, carpets and curtains. If necessary, non-toxic chemicals are added. While spraying the material is vacuumed, getting rid of dirt and dust. Effective for both home, business or office.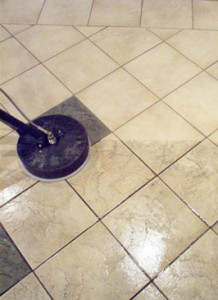 Grout Removal
Grout builds up over time and is not easily removed. If your bathroom is beginning to look a little dirty, call Cape Town's finest grout removal service. We have the tools and chemicals to make grout disappear. Get your floor tiles cleaned and give your bathroom a shiny, new appearance.
Floor Polishing
Our Cape Town technicians are also qualified to clean all types of tiles whether they're kitchen tiles, bathroom or outdoors. Unglazed tiles can easily show spills and wear. Our advanced machines restore the gloss and shine. We do:
– Ceramic tile cleaning
– Terracota tile cleaning
– Porcelain tile cleaning
– Terrazzo cleaning
Flood Damage Control & Cleaning
If you've been unfortunate enough to experience flooding our Cape Town specialists are on hand. Our flood water extraction system gets rid of ugly marks in your fabrics caused by water damage. Our Cape Town carpet restoration method, repairs water damage, extracts excess water and sanitises your home – all for an affordable price.
Emergency Assistance
Things can go wrong at any time and you need a home cleaning service you can trust. If you need urgent help then call us immediately, 24/7. We cover all of Cape Town and suburbs.
Our other key services:
If you wish to know more then call now and speak to one of our certified technicians:
021 300 1794