Our cleaners know how much you value your Persian rug and with our fully accredited cleaning service you can rest assured your rug will be carefully looked after. We are qualified to clean all types of rugs, including:
– Persian Rug
– Chinese, Indian, Afghan Rug
– Wool Rug
– Hand Made Rug
– Silk Rug
– Antique Rug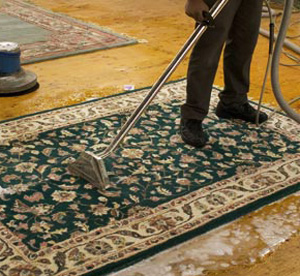 Every rug is specially cared for and cleaned meticulously. We are able to devise the best cleaning solution for you, taking into account the individual fibre, weave and dyes. By thoroughly soaking and washing your rug we are able to remove dirt and dust while restoring its colour and maintaining your rugs unique value. With state-of-the-art tools and the best shampoos, we restore your rug to its original condition. With affordable prices and consistently great results, you'll be delighted with our Cape Town persian rug cleaning service.
How We Work:
We do the very upmost to ensure your rug is treated with the care and attention it deserves. We will first come by your home to collect the rug at a time convenient to you. We conduct a full analysis of the fabric before removing dust and grit particles using a specialist cleaning machine. After the rug is vacuumed it is ready to be washed.
Using a rug roller we squeeze water through your rug on both sides. A non-toxic and quality shampoo is soaked through the weave while fringes are cleaned by hand.
The rug is rinsed and excess water is squeezed out which eliminates the risk of 'colour bleeding' by leaving the rug relatively dry. We then keep the rug in a climate-controlled drying room. When dry we give a close examination and if necessary we repeated the steps to be sure there is no stains or blemishes left.

Our Cape Town rug cleaners are absolutely sure you will love our results. With competitive prices we are the best choice for you, wherever in the city and suburbs you're located.
We also available for emergency rug-cleaning services. Give us a call now and speak to one of our friendly experts.
021 300 1794